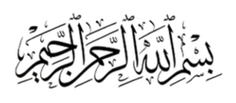 Assalam o Alaikum

The masjid is partially opened with Jumuah and daily prayers.

Sisters and children under 14 years of age, please refrain from attending the mosque at this time due to space limitation for observing social distancing.

Face masks and your own prayer rugs are mandatory to enter Masjid premises.​ Please click Reopening Guidelines below for more details.
Events

- Jum'ah Prayer every Friday starting at 1:00 PM
- Islamic School every Sunday @ 1:30 PM
- Halaqa every Friday after Maghrib
Islamic School and Halaqa are currently postponed until further notice.

Options for donating online to the masjid:

Visit IISGC

PayPal Giving Fund Page

and use a PayPal account to donate.

​Visit the

Donations

page or visit the

GoFundMe IISGC

site.

​

Donate with PayPal or Card
for one-time or recurring donations


​​IISGC is recognized as a 501(c)(3) Tax-Exempt nonprofit organization
Federal Tax ID: 46-4037960
---
Street Adress

:

​IQRA Islamic Society of Greater Concord

181 NORTH MAIN ST, Concord New Hampshire 03301

Main Phone Number:

(603) 715-9281

​

Fax Number:

​(603) 856-7468

​Email Us:

​​contact@iisgc.org